Frequently Asked Questions
What makes you stand out from your competition?
We provide and guarantee THE "highlight of your day" experience you can't afford to miss! There is no one who matches our drive,  the experience we offer, and our never ending commitment to EXCELLENCE! You may walk through our doors feeling like an ordinary person with many thoughts, fears, and worries on your mind from your personal and professional life; however, by working with us, we guarantee you'll walk out feeling like the SUPERSTAR CHAMPION you were made to be which will lead to better happiness and greater success in your life!
How much do you charge for personal training?
Program pricing varies depending on location, frequency and duration of training sessions, and type of training program (e.g., private 1 on 1, semi-private or small group, etc). We have multiple solutions to fit your needs and budget, and offer convenient pay as you go monthly options with no long term commitment or contract required. For more details on specific program rates, terms and conditions, contact us to schedule your complimentary consultation, training session, and action plan ($199 value).
What types of personal training do you offer?
We offer multiple solutions to fit your needs which include private 1 on 1 training, semi-private (2 or more people) training. Since many of our clients are looking to become leaner, stronger, and more solid, our sessions include fun and varied combinations of strength training, higher intensity cardiovascular and core conditioning. Programs are always customized to fit your specific needs.
What locations do you offer training?
Since our client base consists mainly of business professionals, executives, and entrepreneurs who live and/ or work in the downtown Chicago area, clients may either come to us at our downtown private studio or we can also come to train them in their residential or office fitness center location in the downtown area.
How long are the sessions?
Programs are customized and range from 30-60 minute sessions depending on specific goals and needs.
How many times per week do you recommend personal training?
For best results, we always recommend at least 2-3 sessions per week with us. Frequency of sessions are based on specific goals and budget, and we always provide additional recommendations to keep clients motivated and committed.
What is the first step to getting started?
Contact us now by clicking the "Get Started Today" tab and entering your contact information including email, phone number, specific goals/ objectives at this time, and your best available days and times to meet. We will then reach out to you to schedule your complimentary introductory consultation, personal training session, and action plan ($199 value).
What happens during the introductory consultation and training session?
You will meet with one of our certified fitness professionals to discuss your specific goals and current lifestyle in more detail; we perform body composition testing which includes current measurements of weight, body fat percentage, lean muscle mass, resting metabolic rate, and lots more. We then give you a sample personal training session which starts with testing for upper and lower body strength, flexibility and mobility along with core conditioning and finishes with a workout using customized exercises based on your specific goals. We then finish by providing you a complete action plan which includes specific programming and recommendations to implement right now which will help you get the results you want and need.
How often do we assess my progress?
The first progress check is typically scheduled about 4 weeks after beginning our program together, and every 2 or 3 months thereafter. We continue to monitor weight, body fat, lean muscle mass, and other body composition metrics along with progress related to strength and conditioning while making any necessary adjustments along the way.
What if I've never exercised and am just getting started?
No problem. Regardless of fitness level and experience, we have multiple solutions for everyone! We keep things safe, fun, and exciting so you never have to worry about doing things that will cause you harm. All we ask is that you stay committed, keep showing up, stay coachable, have a positive attitude, and we'll take care of everything else including complete program design and tracking of progress.
Do you also provide nutrition counseling?
Yes, we do. We have very strategic partnerships with nutritionists and registered dietitians who are available to discuss your specific needs. Let us know your specific needs and we will refer you to the right professional who can help you with coaching, programs, and other support to fit your needs.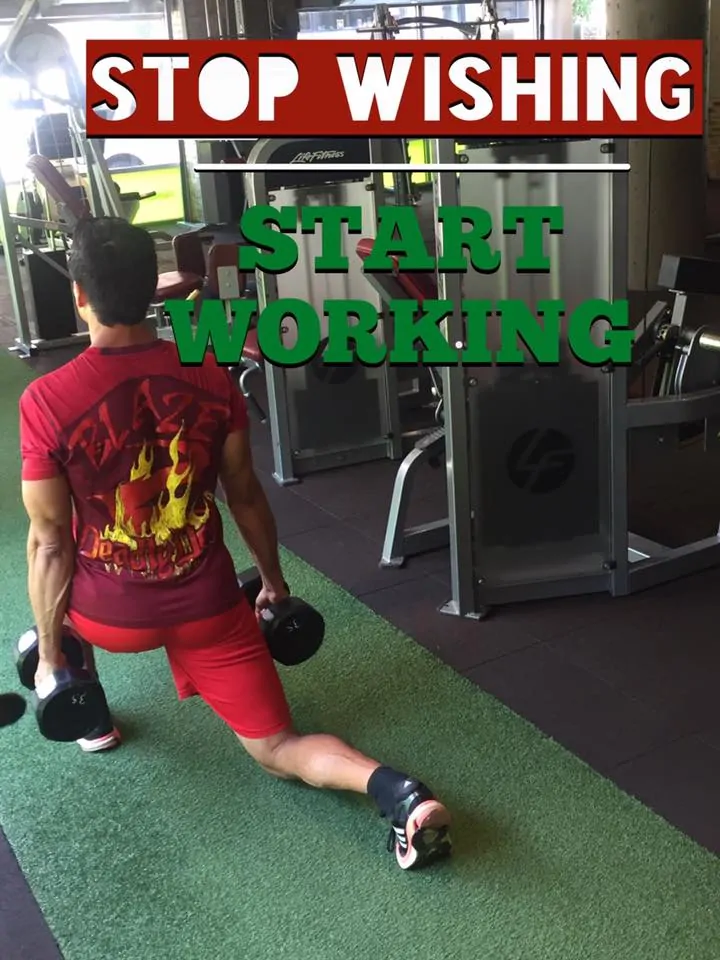 STOP WAITING. GET STARTED NOW!
Contact us now to schedule your complimentary personal training consultation, training session, and action plan ($199 value). The benefits of working with us speak for themselves: